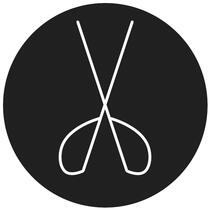 Xissor's Commissions
Message me on discord @Xissor#1292 or email me at [email protected] to request a commission!
Prices
| Bust | Half Body | Full Body |
| --- | --- | --- |
| ●Sketch(~$2) ●Colored Sketch(~$3) ●Lineart + Color(~$5) | ●Sketch(~$5) ●Colored Sketch(~$8) ●Lineart + Color(~$11) | ●Sketch(~$10) ●Colored Sketch(~$15) ●Lineart + Color(~$24) |
These prices are rough estimates for the piece and will vary depending on level of detail, background, and amount of characters. Please ask with specifics for exact prices
Art Content
| What I will Do | What I won't do |
| --- | --- |
| ●Simple Mechs/robots ●Anthros/Furrys ●Humans/Humanoids | ●Complicated Mechs ●Anything Bigoted ●Pedophilia/Incest/etc |
If something you want drawn is not on this list; message me and ask. I will most likely be okay with it, but I do reserve the right to not draw anything I am uncomfortable with/feel I cannot accomplish satisfactorily.
Terms of Service
●You must be 18+ or have a legal guardian's permission and help to commission me. If you lie about your age you will be blacklisted.
Paypal only, USD. I will send an invoice.
●Half of payment should be sent before, and the other half of the payment must be sent within 48 hours after completion unless otherwise negotiated.
●I do not usually post commissions. You are free to do so on your own social media or you may request I post them if you like!
●If you wish to edit the image after it is done, message me again. I will do it for you free of charge the first time and will charge a small fee subsequent times.
●Please provide a reference image for the character(s); if needed, you can describe the character in text for an extra 10% of the cost of the commission.